Summer Road Trip Idea: BocceFest!
Looking for an excuse to get out of town this summer? Check out our 4th Annual BocceFest at 16 Mile Brewery in Georgetown, DE. This all-day bocce tourney features a smorgasboard of craft beer, local live bands, and a shot a $500 cash prize! Sign up your team of 4 players and take 20% off with discount code FEST.

-------------------------------------------------------------------------------------------------------------------------------------------------
Registration for the Delaware Riverfront location is still OPEN. Sign up to play before you miss out on all the fun!
 


Want to learn more? Connect with us!
Email: mail@majorleaguebocce.com





Drink Dogfish Head & Win Stuff!

With Major League Bocce, you can win on and off the court! All you have to do is support our sponsors. And our official beer sponsor is Dogfish Head! For every pint of DFH beer you purchase, you'll get a ticket. Write your team name on the ticket and put it in the bucket on the bar. At the end of the night, we'll raffle off gift certificates and other prizes using the tickets in the pot. The more you participate, the better your chances of winning!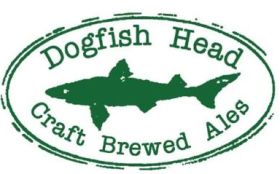 Why Play Major League Bocce?
Play with balls. Drink good beer. WIN at life! Join Major League Bocce, a social sports league that is fun, accessible, and 100% social. All players receive:
8 weeks of bocce good times

$4 Dogfish Head pints during games

Food specials at the bar

A sexy team t-shirt

Weekly prizes and giveaways

FREE party at the end of the season

Donation to charity on behalf of all winners!
Never miss out on another season - sign up on our mailing list and we'll send you a reminder of when to register. 
Summer Season in Philly
The weekly party continues with Major League Bocce's summer season! We are playing bocce all across Philly this season - check out the list of locations below. For more info, head to our division page.
+South Jersey Tuesdays: Roll right at the bar at Taproom Bar & Grill in South Jersey
+Delaware Riverfront Tuesdays: Take to the courts and roll along the river at SSHP
+Center City Wednesdays: Play right in the heart of Center City at Dilworth Plaza
+Kensington Wednesdays: Roll with a beer in hand at our newest bar bocce spot: Martha 
+Northern Liberties Thursdays: Roll on 2 brand new courts at North Bowl
+South Philly Thursdays: Get your GLO on at Jefferson Square Park in South Philly 
---

 
Austin - Boston - Charlotte - Cleveland
Dallas - Delaware - Houston - Philadelphia
Pittsburgh - Richmond - Washington, DC