Play Bocce in the Bar, Drink while You Play!
It's your last chance to play Major League Bocce this fall! We are still accepting players in our 2 BAR bocce divisions. Play on bocce courts inside the bar and roll with a beer in hand! Choose to play:
 + Wednesdays in Center City at Field House
 + Thursdays on South Street at Cavanaugh's Headhouse

Sign up to play bocce this fall and you'll get 8 weeks of BOCCE, exclusive discounts at the bar, team tee, weekly prizes, free parties, & more!   

Drink Dogfish Head & Win Stuff!

With Major League Bocce, you can win on and off the court! All you have to do is support our sponsors. And our official beer sponsor is Dogfish Head! For every pint of DFH beer you purchase, you'll get a ticket. Write your team name on the ticket and put it in the bucket on the bar. At the end of the night, we'll raffle off gift certificates and other prizes using the tickets in the pot. The more you participate, the better your chances of winning!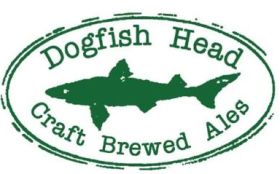 Why Play Major League Bocce?
Play with balls. Drink good beer. WIN at life! Join Major League Bocce, a social sports league that is fun, accessible, and 100% social. All players receive:
8 weeks of bocce good times

$4 Dogfish Head pints during games

Food specials at the bar

A sexy team t-shirt

Weekly prizes and giveaways

FREE party at the end of the season

Donation to charity on behalf of all winners!
Never miss out on another season - sign up on our mailing list and we'll send you a reminder of when to register. 
Fall Season: Play GLO or BAR Bocce
Keep the party going this fall with Major League Bocce! Sign up to play BAR Bocce or GLO Bocce - check out the list of divisions and start dates below. For more info, head to our registration page.
+South Philly GLO Thursdays: Play at Jefferson Square, drink at New Wave Cafe. Season starts 10/1
+Northern Liberties GLO Thursdays: Play on bocce courts at the Druid's Keep. Season starts 10/1
+Center City Wednesdays: Play on indoor bocce courts at the Field House. Season starts 10/14
+South Street Thursdays: Play on indoor bocce courts at Cavanaugh's Headhouse. Season starts 10/15
---

 
Austin - Boston - Charlotte - Cleveland - Dallas
Houston - New York - Philadelphia - Pittsburgh
Richmond - Washington, DC